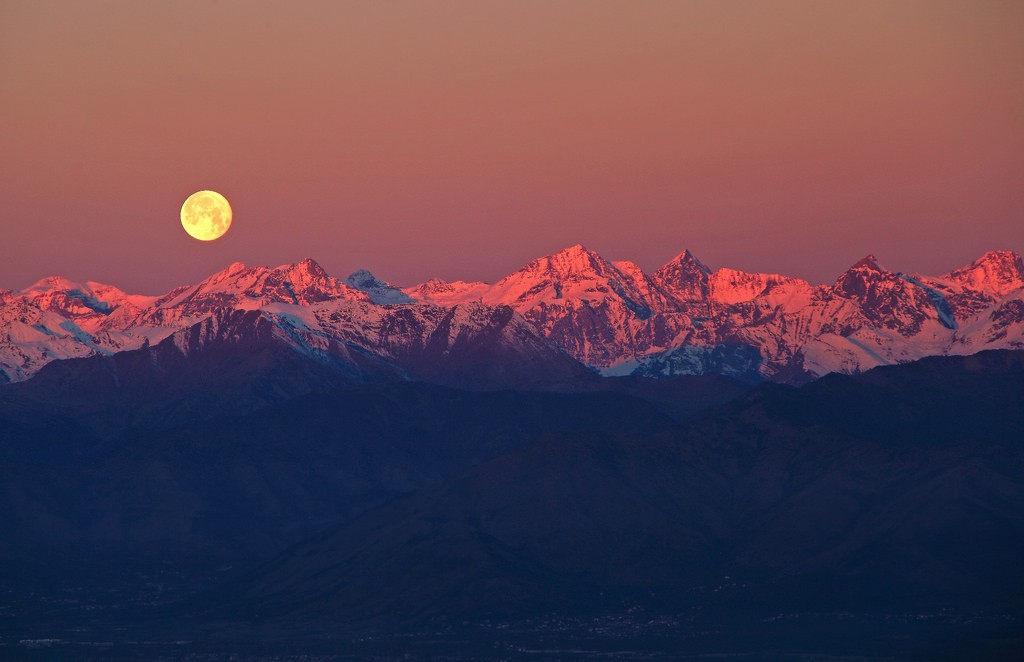 Toby Skyring
Product Designer
Qantas Design Challenge
Re-design the dashboard of the Qantas Money app
Design Challenge
How might the Qantas Money app dashboard be re-designed to better enable customers to experience the combination of the following:
Their Qantas credit card or travel money card if they have one and if not how to showcase it's benefits in a desirable and enticing way.
Encourage customers to connect their externals banks to leverage the features of the Qantas Money app and then showcase these in the dashboard.
Showcase benefits of offers which allows customers to earn bonus points when used.
Competitive Analysis
Gathered information about content and aesthetics of competitor companies apps as well as other companies experiences to draw from.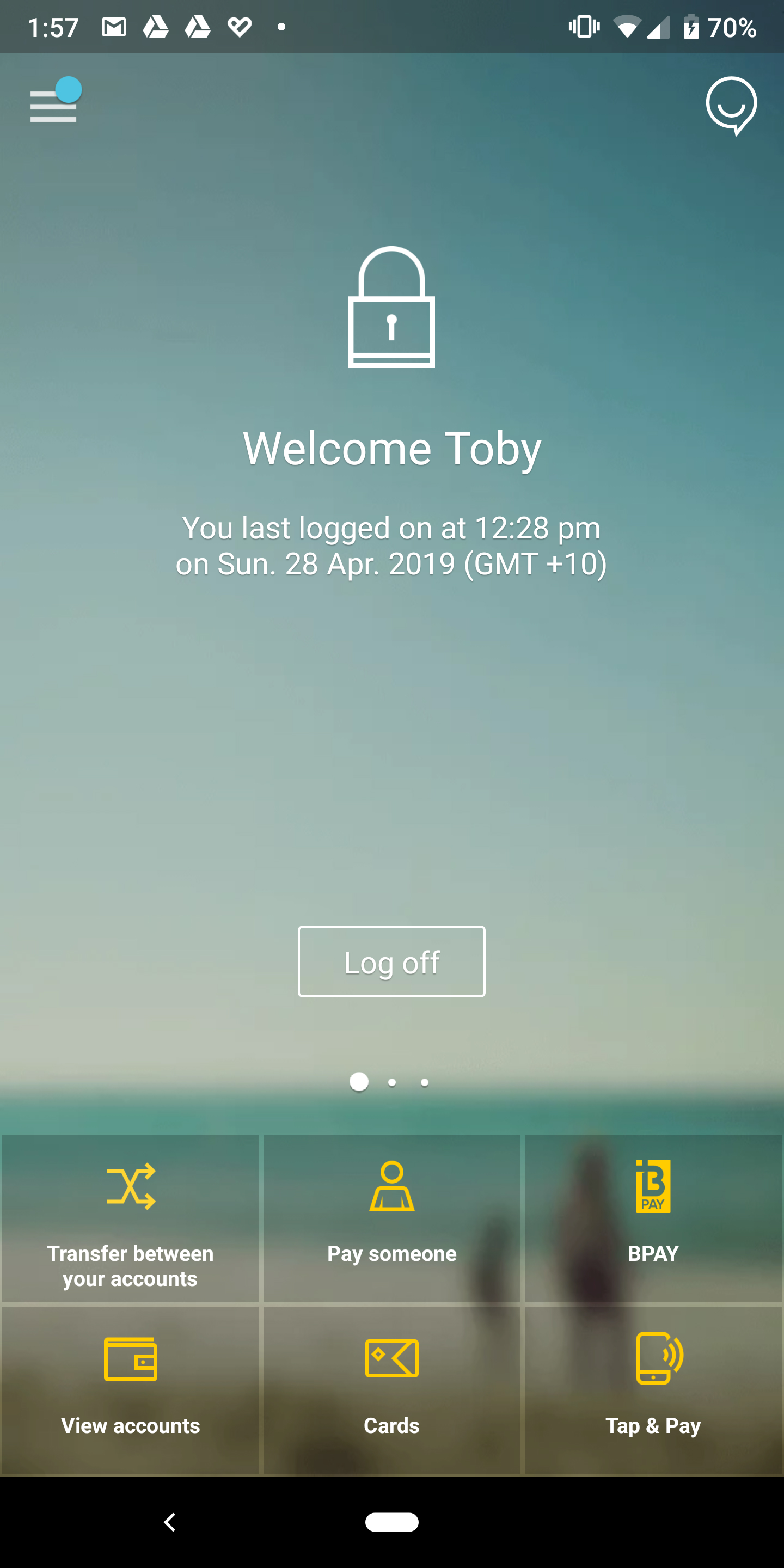 Commbank
The first thing to note is that you don't have to log on until you access a secure feature, which is a great experience. Interestingly when doing research on the Qantas Money app I viewed the user reviews on the app store many of which called out authentications issues.
The Commbank app features a hero image that sets the brand tone but importantly overlays user information about last login below a security icon, imbuing confidence in the user a well as the ability to log out. This section also allows the user to swipe to get quick balances and in some cases a "netcode" or other time contextually relevant information.
On the bottom third of the screen are 6 quick links to presumably the most used features of the Commbank app, what i like about this is the reachability is perfect for those using one handed - something i think the Qantas Cash app could do better.
Finally all other navigation is due to the sheer amount of features hidden under a hamburger.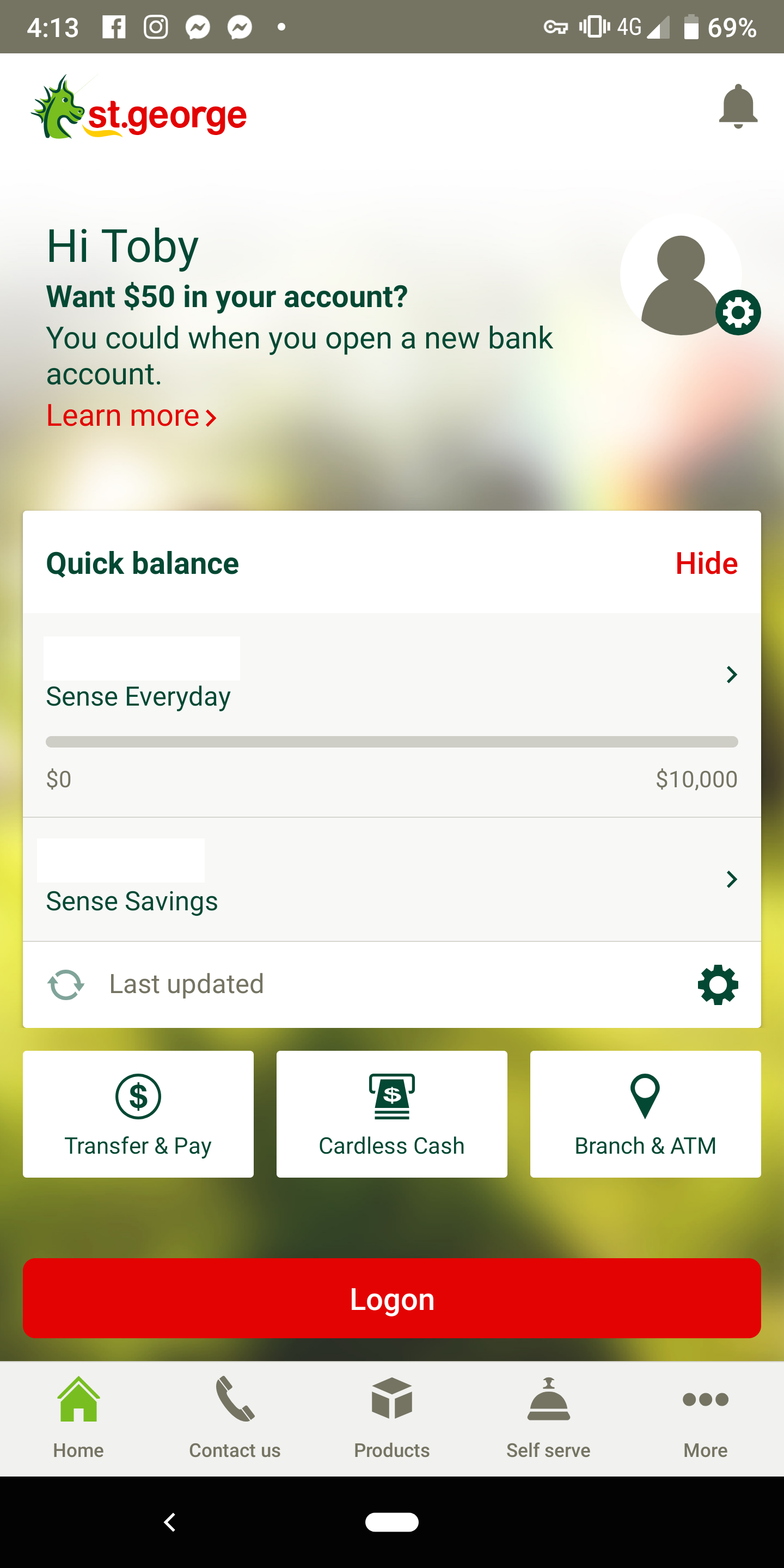 St George (and Westpac)
Before showing this dash they too have a strong hero image that represents the brand, the Westpac version showcases their charity by showing their rescue helicopter.

Similarly to the Commbank app, St George doesn't make you login before showing you balances and key functionality like transfer & pay, cardless cash and branch/ATM locations and then "Logon" in bright red to stand out as the predominant CTA.
A theme emerges again here whereby the key CTAs are on the bottom third of the screen addressing that thumb reachability perfectly, they also have tab navigations and a "hamburger" but at the bottom which for users is easier to reach than CBAs top left when used one handed.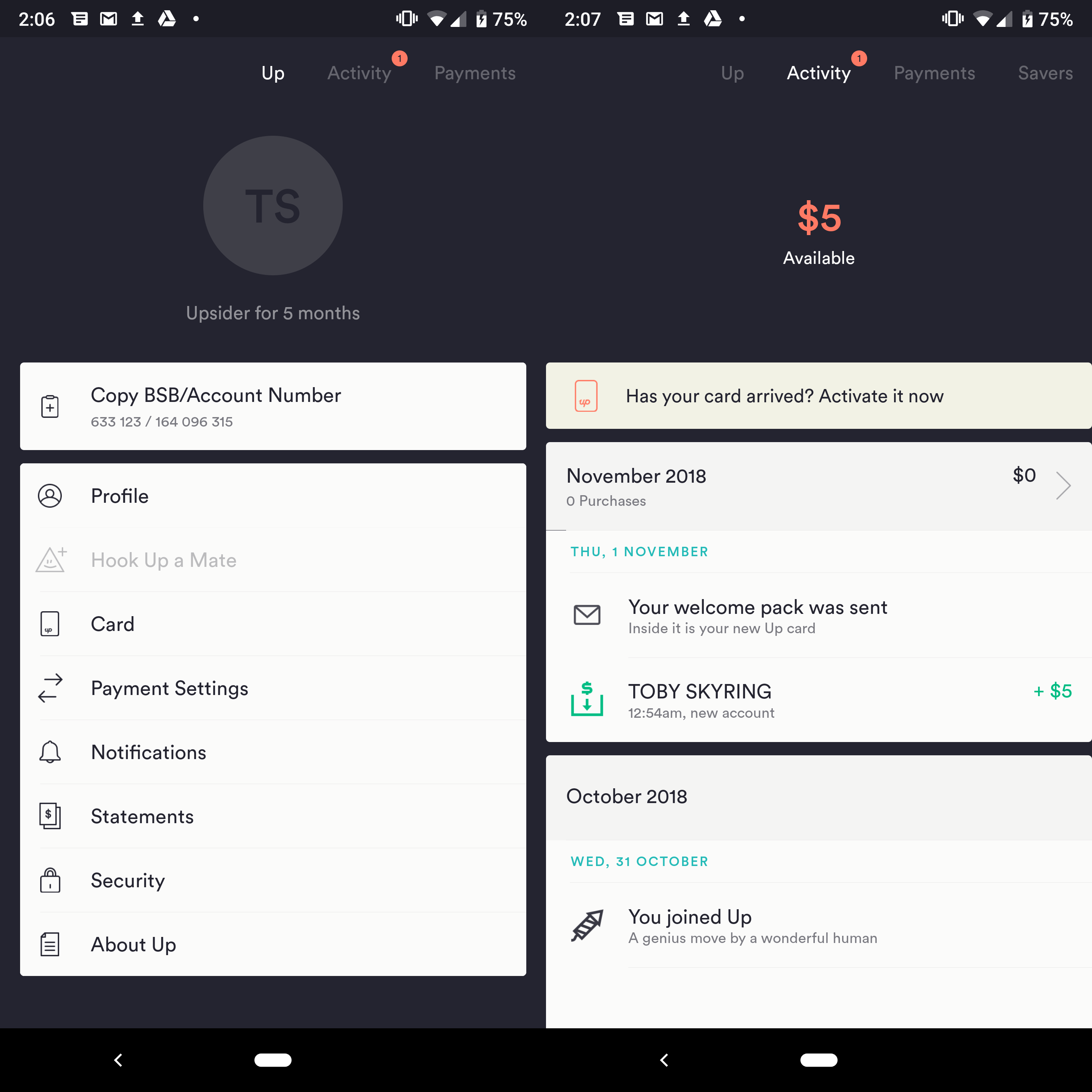 UP
An online only bank that's very new to the market and in terms of their application uses much newer design trends than their competitors. They have no hero image but a very strong colour palette that really is their brand.
Theres no login unless you so wish to enable it, I can't actually recall the last time it asked me for authentication unless doing a transfer or updating my profile.
In terms of usability this is a joy to use for some demographics as everything is gesture based swipes and any call to action is "floating" or again on the bottom third of the screen. The animations and interactions all lend themselves to helping customer orientation and are smooth and delightful. Some icons have animations (a yellow coin drops into a pink pig on the "savings" screen) and despite my earlier call regarding some demographics they have many examples of clever affordance for new users to help get them up to speed, for example little things like "Tap here to start a conversation" when there's a generic icon without a label.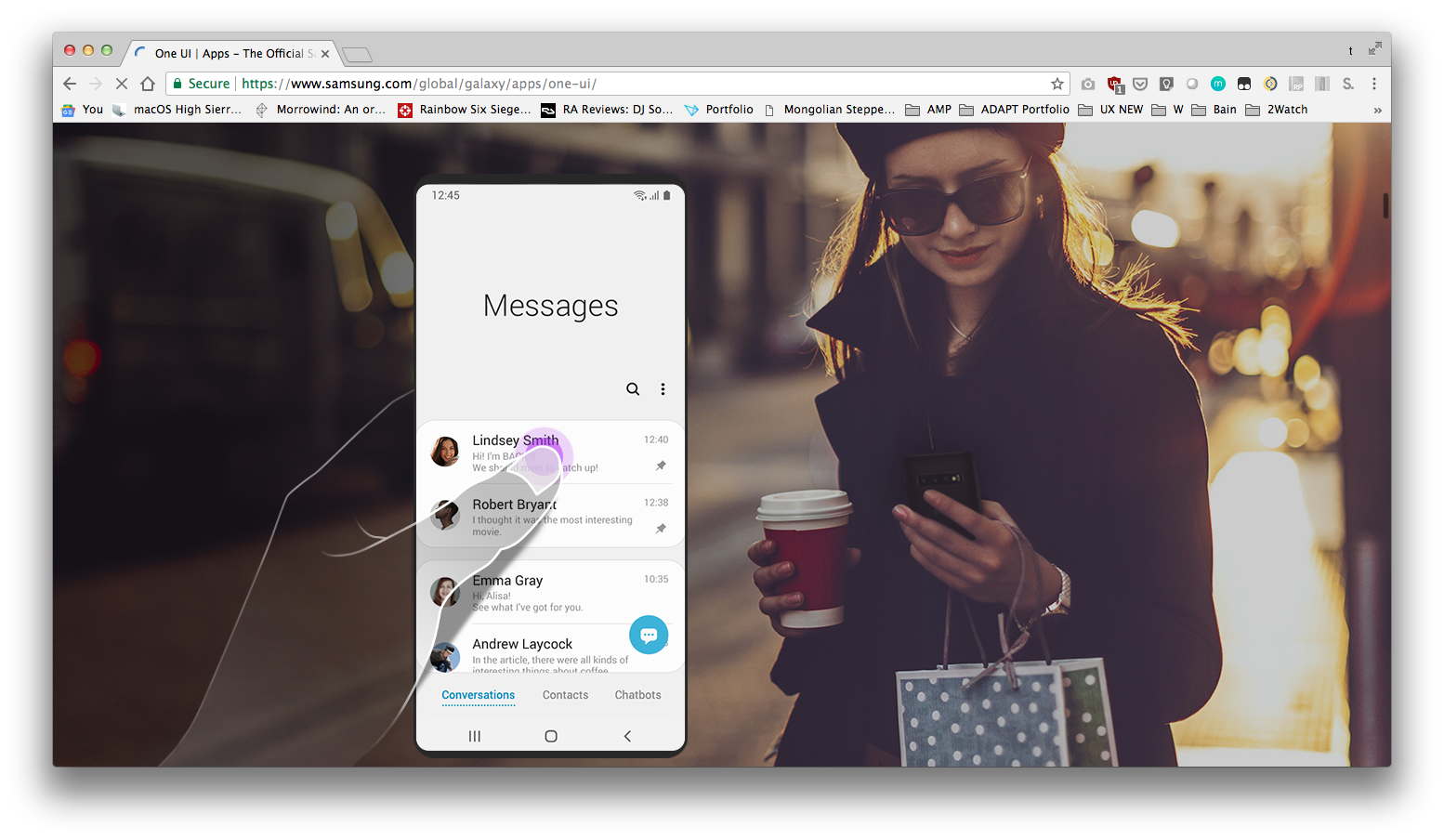 Analysis takeaways

Reachability is a key theme in competitors apps and in limited usability tests on Qantas Money could be improved.

Authentication only when required, allow users to discover features and explore before stopping them.
Limited screen real estate means branding is hard: Consistent use of imagery, colours and micro interactions can make up for this.
Current state analysis
A deep dive into the current Qantas Money app
Discoverability

If the user has the app on a home screen entering the app is super simple, but when searching for the app using test entering in "Qantas" brings up no results for this app which for users with multiple Qantas apps or those who cannot remember it's called "Money" may cause friction.

Authentication
The first thing the user is greeted with is authentication, there may be reasons for this but possibly by moving the authentication to later the features of the app could be better discovered / appreciated. Having both the choice to authenticate via pin or via biometrical is a great and in my experience worked flawlessly, however some reviews on the iOS and Android app stores brought this up as an issue.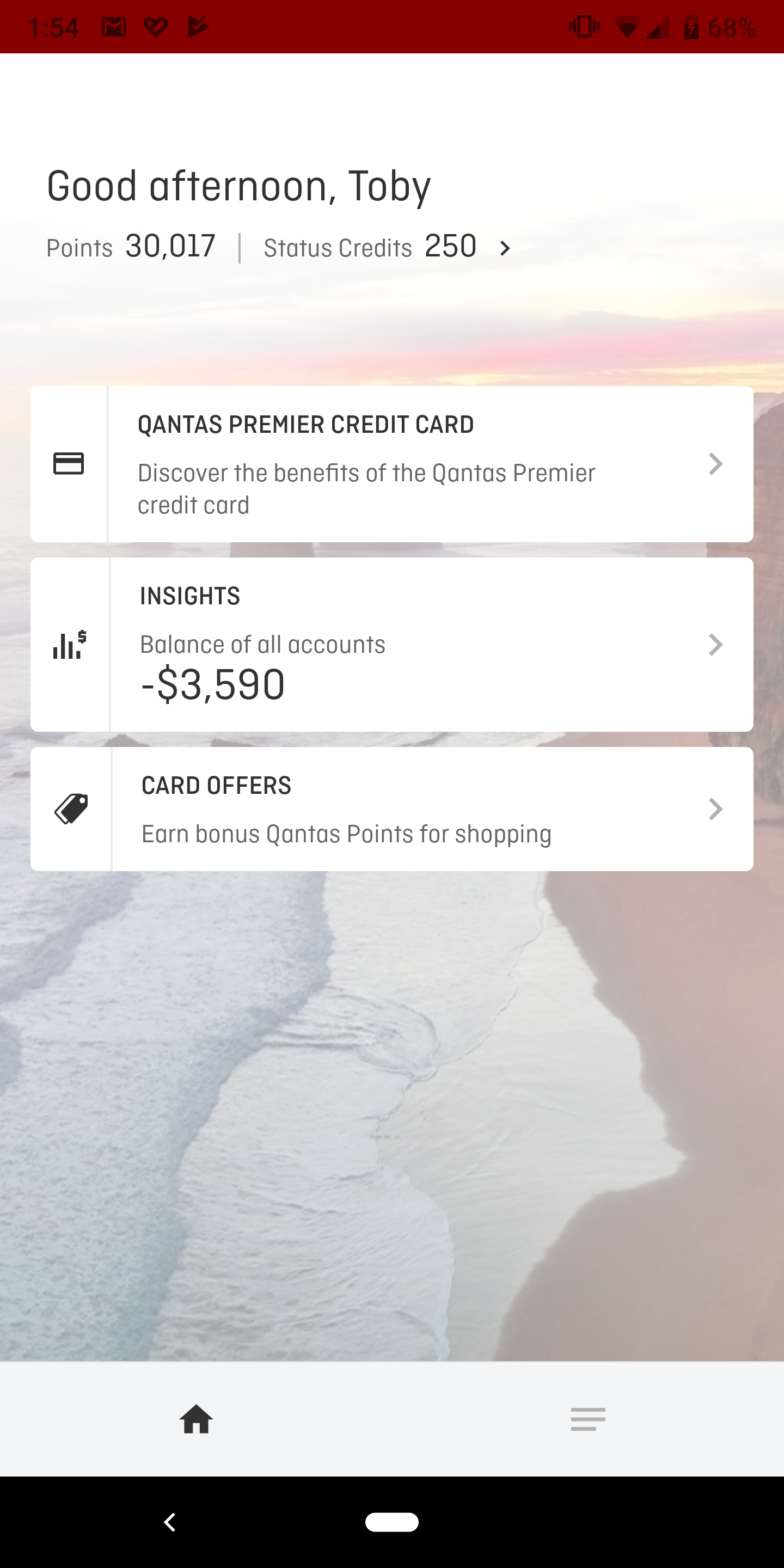 Current state (cont.)
Dashboard
The current dashboard has three purposes and to an extent is successful is showcasing those:
Not having a Qantas credit card the user is shown a call to action that doesn't really tell the user much except that they can "Discover the benefits". However from screenshots i can see that when the user does have a credit card your balance and available credit is shown which suffices but doesn't tell the user much else. This could be improved with some copy to frame the functionality once clicked.
The second purpose is to showcase insights, and again the main insight shown on the dashboard is just a balance of all their accounts which when testing with users (very small sample size of 4) was not found to be very useful or really entice users to drill down into insights, once shown the insights page all participants were interested and saw value.
The final purpose is offers which users didn't find enticing until shown the offers page itself.
Dashboard concept
The first thing changed is applying a consistent "Points" header borrowed from the Qantas app to help with user orientation and brand recognition.
Next everything else is now anchored to the bottom of the screen to help with thumb reachability.
It's recommended that users could optionally not have to authenticate to get to this screen. If users were to go into their "Accounts" or "Insights" they would then be prompted to authenticate.
I've also included more framing text for the Qantas credit cards to help entice and frame that call to action.
As the current insights tested poorly I asked participants what they would like to see there from the insights page, the general consensus was that cashflow was their biggest concern and knowing how much they could safely spend was highly desirable. Participants did state that having the flexibility of showing different insights on this page would be desirable.
Again as offers tested poorly until shown the actual offers I thought the simple solution would be to show them on the page itself.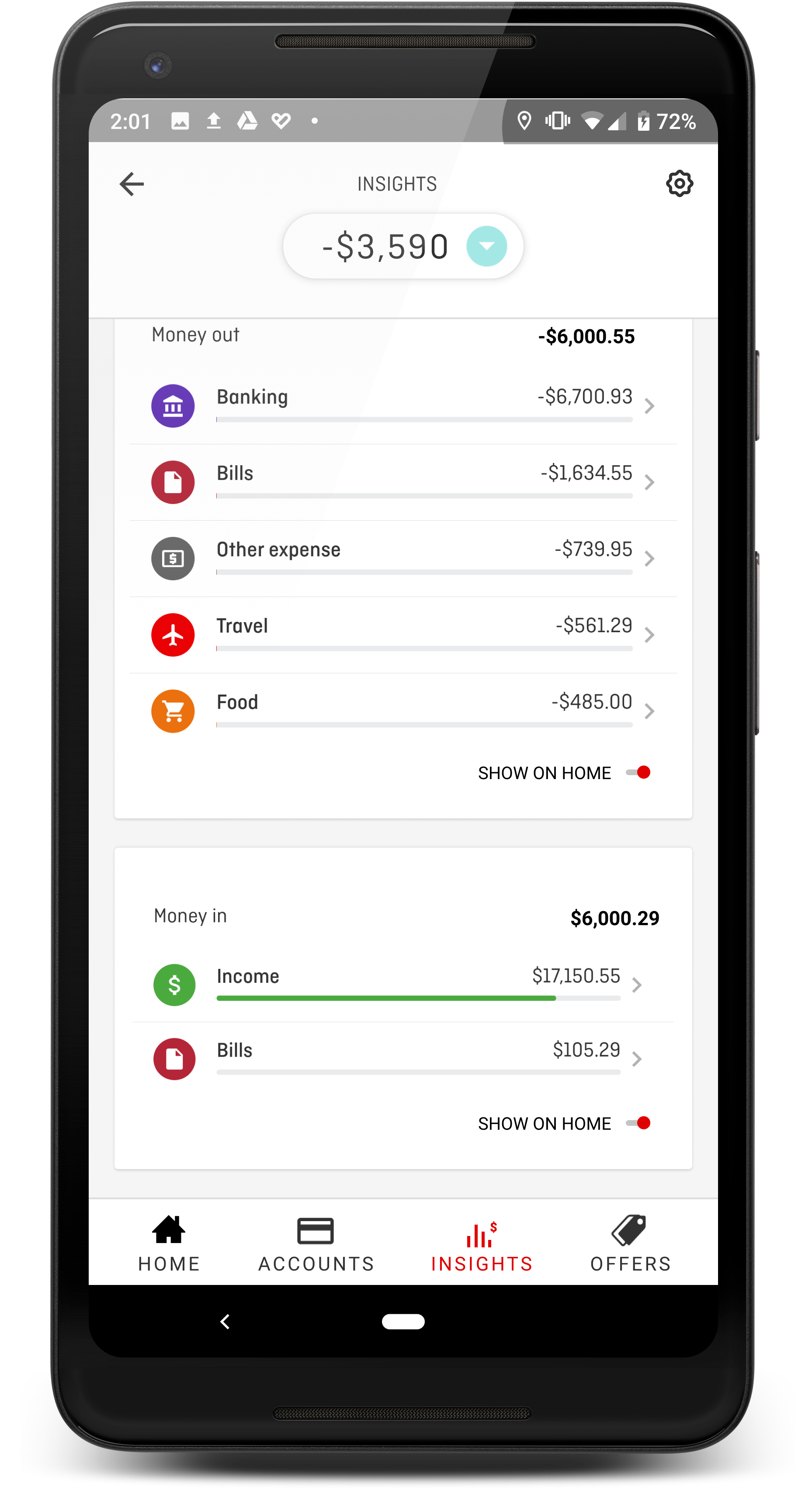 Concept (cont.)
Additionally as previously stated users want to be able to show different insights on their dashboard so with a slight re-design of the insights page users can now toggle section to "Show on home".
Finally there is now tabbed navigation that is persistent across the app that should allow for the feature roadmap but also to help users with orientation as the apps complexity increases.